Mar 20 2016
Word Ladder is a game everyone can play. You begin with a start word and a goal word. The object of the game is to convert the start word to the goal word by changing one letter at a time. Each step must also be a valid word.
This is a brain twisting game.  You need to be able to think ahead.  If you get stuck, we have all the answers here!  All levels are linked at the bottom of this post.
This is the Numbers category of word ladder.
Six -> Sin -> Tin -> Ten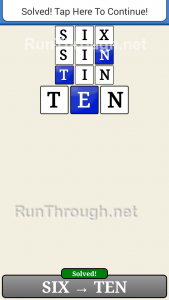 Some -> Tome -> Tone -> None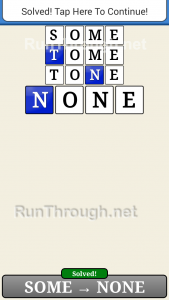 Half -> Hale -> Have -> Hive -> Five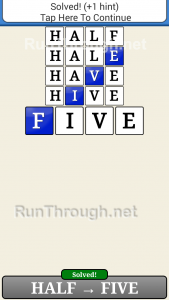 One -> Ode -> Odd -> Add -> Aid -> Bid -> Bin -> Tin -> Ten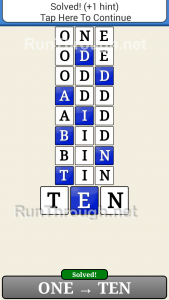 Three -> Threw -> Shrew -> Shred -> Sired -> Fired -> Fined -> Finer -> Fiver -> Fever -> Sever -> Seven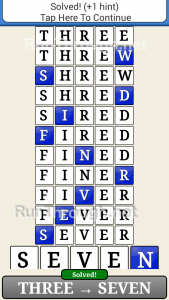 More -> Move -> Love -> Lose -> Loss -> Less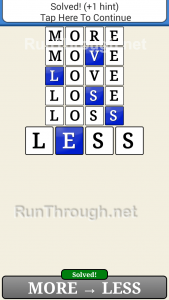 Forty -> Forth -> Firth -> Fifth -> Fifty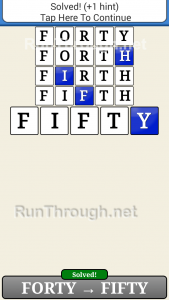 One -> Ore -> Are -> Arm -> Aim -> Dim -> Dip -> Tip -> Top -> Too -> Two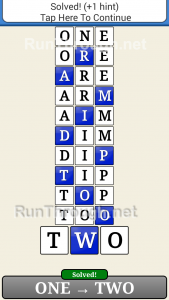 Four -> Foul -> Fool -> Food -> Fond -> Find -> Fine -> Five
Added -> Aided -> Aimed -> Timed -> Times -> Tiles -> Miles -> Mines -> Minus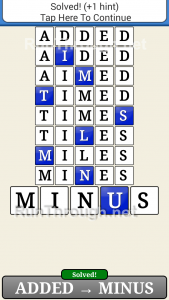 Baby Steps | Numbers | The Body | Animals | More Animals | Food | Nature | Jobs | Colors | Household | Life