Sep 2 2015
If you like Brick Breaker types games, Space Marmoreus is right up your alley.  Set in space, your job is to protect Earth from incoming marmoreus's.  You are in a ship with limited ammo, and try to shoot or hit as many as you can.  The side and top edge of your phone screen are bouncy, so your ammo bounces off the targets and the sides of the screen, giving you combos.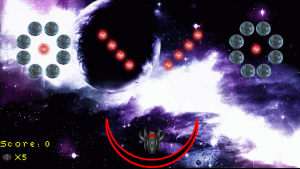 There are 20 levels to choose from, with three difficulties for each, easy, medium, and hard.  The difficulties change how many shots (ammo) you get on each level.  Each level of Space Marmoreus offers a new challenge, whether it be a change of shape of the Marmoreus formation, or the fact that they are moving across the screen.
Score is based on how many Marmoreus you can hit each level, with the limited amount of ammo you have to use.  Your total score for all the levels and difficulties is added up, and you can compete with your friends with the leaderboard.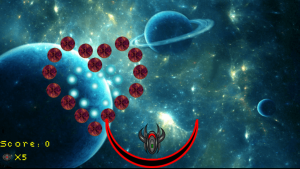 This game is not super well known right now, but it is worth downloading and at least giving a chance to.  Get in early and top the leader board in this space based brick breaker game!
We also talked to the developer of this game about the game and the development process!