Jan 29 2016
Sum Points is a math puzzle game on Kongregate.  According to the description of this game:
Test your math skills!
Sum Points is relaxing, soft puzzle game with clear, simple rules.
Forty one levels (or more?) will test your brain to the limit. Try to solve them all!

Game objective is to set value of Target tiles to zero by placing Num tiles in right positions. Blue round Num tiles decrease value of Target tiles in a diagonal directions from the point they placed. Red square ones subtract values in horizontal and vertical directions.
This is a fun challenging game.  Click the link above to try it out before you see the walkthrough, or continue for the walkthrough for Sum Points!  These are levels 1-20 of Sum Points, level 21-41 are linked below.
Level 1

Level 2

Level 3

Level 4

Level 5

Level 6

Level 7

Level 8

Level 9

Level 10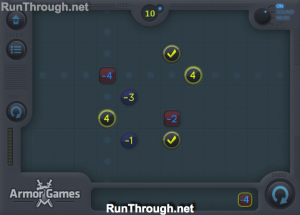 Level 11

Level 12

Level 13

Level 14

Level 15

Level 16

Level 17

Level 18

Level 19

Level 20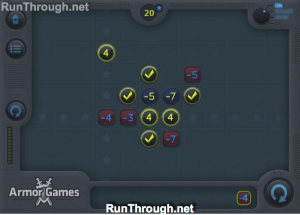 Levels 1-20 | 21-41