Aug 9 2015
If you like words, and thinking games, then this is the game for you.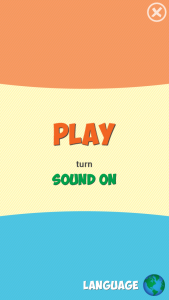 You are given clues to try to guess a word. You get one clue, and can tap to get more.  If you solve the word, by dragging letters from a letter bank, with less clues, you get more coins that you can use for hints on future words.
From the app's description:
GUESS THE WORD
Each bite-size puzzle consists of 5 Little Clues: synonyms, popular expressions or word association. Can you guess the word?
EXTREMELY ADDICTIVE AND SIMPLE GAMEPLAY
Nothing to learn – just launch the game and start playing. The only hard part is to stop! Amazing brainteaser!

Key features:
• 200 puzzles
• in French, English and Russian
• keeps your mind sharp

PURE, FAST ENTERTAINMENT
It's instant fun, and ridiculously easy to play. Can you guess them all?
Download the app from the bottom of this page to play along, try to guess the words on your own, but if you get stuck, check out this walkthrough of all 200 words in all 10 levels!  If you enjoyed this walkthrough, share it below!
5 Little Clues 1 Word Walkthrough Level 1
Level 1-1: Breakfast
Level 1-2: Wedding
Level 1-3: Bank
Level 1-4: Clear
Level 1-5: Police
Level 1-6: Hospital
Level 1-7: Letter
Level 1-8: Rock
Level 1-9: Spirit
Level 1-10: Capture
Level 1-11: Tear
Level 1-12: Close
Level 1-13: Sign
Level 1-14: Wind
Level 1-15: Children
Level 1-16: Honeymoon
Level 1-17: Geometry
Level 1-18: Vacation
Level 1-19: Time
Level 1-20: Souvenir
5 Little Clues 1 Word Walkthrough Level 2
2-1: Gambling
2-2: Precious
2-3: Politics
2-4: Liquid
2-5: Beer
2-6: Eggs
2-7: Sticky
2-8: Junk
2-9: Snail
2-10: Vitamin
2-11: Line
2-12: Cicktail
2-13: Short
2-14: Symbol
2-15: Fountain
2-16: Studio
2-17: Book
2-18: Puree
2-19: Ride
2-20: Shoes
5 Little Clues 1 Word Walkthrough Level 3
3-1: Phone
3-2: Artist
3-3: Code
3-4: Stud
3-5: Western
3-6: Dracula
3-7: Carbohydrate
3-8: Seeds
3-9: Snowman
3-10: Solo
3-11: Bow
3-12: Sweet
3-13: Beans
3-14: Skunk
3-15: Boxer
3-16: Poppy
3-17: Positive
3-18: Salad
3-19: Sushi
3-20: Heirloom
5 Little Clues 1 Word Walkthrough Level 4
4-1: Lash
4-2: Beach
4-3: Bouquet
4-4: Primary
4-5: Sangria
4-6: Grace
4-7: Rotten
4-8: Spaghetti
4-9: English
4-10: Beverage
4-11: Autumn
4-12: Camera
4-13: Horse
4-14: Bus
4-15: Element
4-16: Kitchen
4-17: Chips
4-18: Chess
4-19: Guest
4-20: Hair
5 Little Clues 1 Word Walkthrough Level 5
5-1: Teeth
5-2: Silence
5-3: Novel
5-4: Baby
5-5: Attorney
5-6: Compact
5-7: Farm
5-8: Pub
5-9: Scavenger
5-10: Hero
5-11: Comic
5-12: Animal
5-13: Bowling
5-14: Salty
5-15: Flat
5-16: Warmth
5-17: Religion
5-18: Under
5-19: Smell
5-20: Poison
5 Little Clues 1 Word Walkthrough Level 6
6-1: Uniform
6-2: Pocket
6-3: Touch
6-4: Piece
6-5: Antique
6-6: Tool
6-7: Water
6-8: Toxic
6-9: Medicine
6-10: Pass
6-11: Cream
6-12: Jewels
6-13: Calendar
6-14: Market
6-15: Corn
6-16: Music
6-17: Pastel
6-18: Script
6-19: Fish
6-20: Pad
5 Little Clues 1 Word Walkthrough Level 7
7-1: Green
7-2: School
7-3: Picture
7-4: Bed
7-5: Milk
7-6: Greek
7-7: Foot
7-8: Coffee
7-9: Round
7-10: Chest
7-11: Burn
7-12: Movement
7-13: Heavy
7-14: Wreck
7-15: Ship
7-16: Leaf
7-17: Holiday
7-18: Slice
7-19: Juice
7-20: White
5 Little Clues 1 Word Walkthrough Level 8
8-1: Paint
8-2: Coach
8-3: Charm
8-4: Shake
8-5: Shape
8-6: Cuisine
8-7: House
8-8: Chain
8-9: Shell
8-10: Spray
8-11: Grand
8-12: Pinch
8-13: Grill
8-14: Score
8-15: Bowl
8-16: Whole
8-17: Check
8-18: Album
8-19: Cross
8-20: Smoke
5 Little Clues 1 Word Walkthrough Level 9
9-1: Clock
9-2: Grain
9-3: Guide
9-4: Press
9-5: Knife
9-6: Dream
9-7: Frost
9-8: Sleep
9-9: Blank
9-10: Badge
9-11: Prize
9-12: Chair
9-13: Red
9-14: Shield
9-15: Bread
9-16: Magic
9-17: Bird
9-18: Dog
9-19: Cheese
9-20: Bog
5 Little Clues 1 Word Walkthrough Level 10
10-1: Floor
10-2: Ceiling
10-3: Butter
10-4: Rooster
10-5: Cable
10-6: Spoon
10-7: Assets
10-8: Love
10-9: Cotton
10-10: Column
10-11: Ball
10-12: Biathlon
10-13: Drum
10-14: Sheepdog
10-15: Tombac
10-16: Yacht
10-17: Icicle
10-18: Knot
10-19: Silk
10-20: Safe